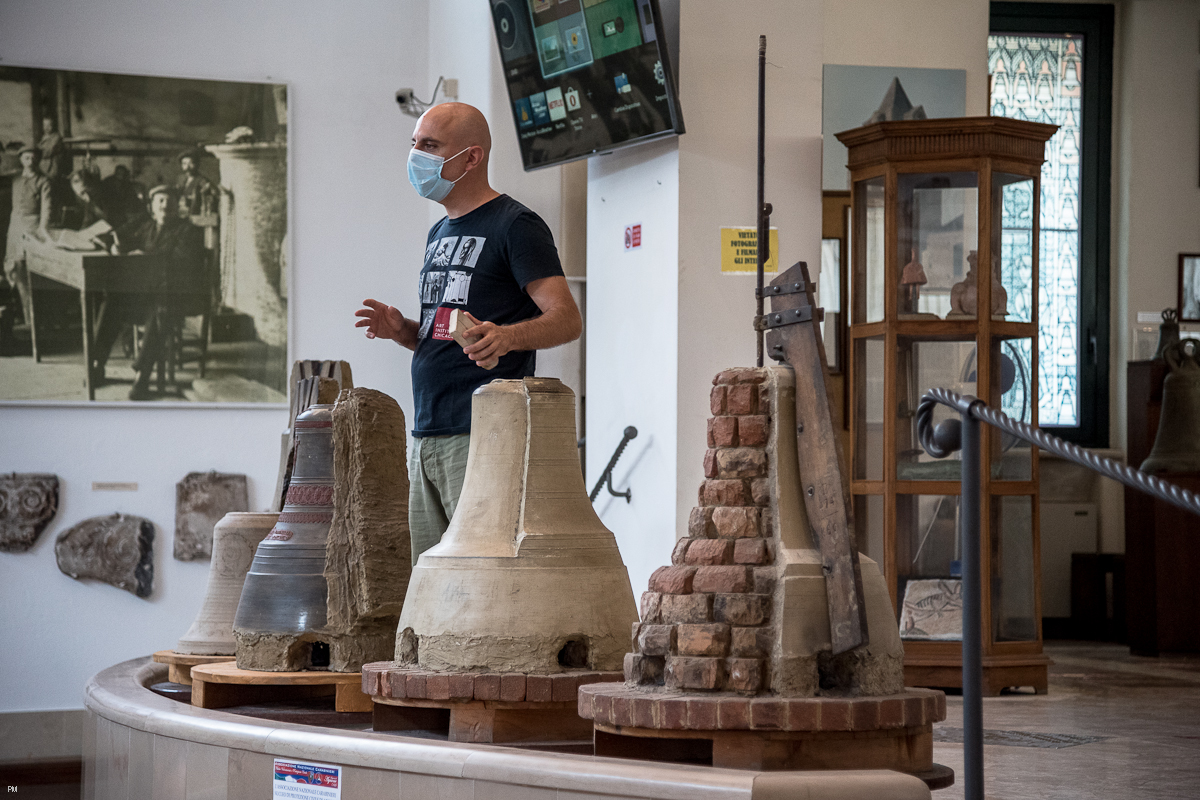 School visits
School field trip visits, or guided tours in a foreign language, must be booked ahead.
In order to book your tour, send us an email with the following information:
the day you would like to visit with preference of morning or afternoon
number of visitors
contact e-mail and telephone number
We will send you confirmation of your booking or suggest a different available time.
Ticket prices
Full ticket price: € 5.00
Children aged 6 to 13: € 3.50
Children 5 and under: free admission
For groups of more than 30 people, the ticket price is reduced to € 3.50 per person.
Please collect the sum for the payment of tickets before arriving at the ticket office in order to avoid delays upon arrival.
The tour lasts approximately one hour and includes viewing of a short informative film about the different phases of bell making: from the artistic design phase, crafting of the mold, melting and casting, all the way to final testing. After viewing, visitors enter the museum to learn about the history of the bells. On the other side of the museum, visitors get to go into the foundry and workshop for a demonstration of how the bells are made and what they sound like. All this with the guidance of an expert
craftsman and master bell ringer who welcomes visitors and their questions.
All visitors are urged to be punctual and
collaborate with the guide's timing during the tour in order to avoid overlapping with other booked groups.
Lastly, we ask you to notify us promptly of any cancellations so that we can schedule other groups.
Please note that no photographs or filming are allowed inside the museum and foundry!